My objective is to spread awareness about cancer and to provide state of art management to underevelped areas of the country as per global guidelines. Oncology comes as a passion to me rather than a profession.
I did my MBBS and MD (Internal Medicine) from Banaras Hindu University (Varanasi) and got my formal training in Medical Oncology (DNB) from P D Hinduja National Hospital (Mumbai). I had a further specialized training for a month in 2011 in hemopoetic stem cell transplant at the Tata Memorial Hospital (ACTREC. Iam trained  and mentored by the best in cancer care
My expertise spans in all types of chemotherapy, intensive protocols, Immunotherapy, Hormonal therapy in addition to dealing with oncological emergencies and providing palliative care. My key areas of expertise are breast cancer, lung cancer, Head and Neck cancer, Gastro intestinal cancer.
I have been instrumental in estabilishing oncological centre in Tier 2 cities (Kanpur) to provide world class cancer treatment and facilities to underserved areas.
I have actively participated in various health camps, lectures and diagnostic camps in various community centres. I have been invited to many cancer awareness talk shows on radio and have authored articles in newspapers.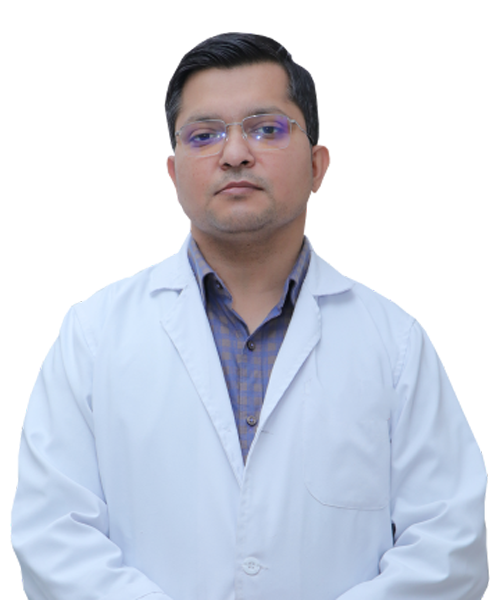 ACADEMICS AND PROFESSIONAL EXPERIENCES
MBBS: Banaras Hindu University, Varanasi 1997 to 2002
MD (Internal Medicine): Banaras Hindu University, Varanasi 2003 to 2006
DNB (Medical Oncology): P D Hinduja National Hospital, Mumbai 2009 to 2012
Feb 2015- till today : Consultant in Deptt of Medical Oncology, Regency Hospital, Kanpur
July 2014- Jan 2015 : Consultant in Deptt of Medical Oncology, Capitol Hospital, Jalandhar
May 2013- June 2014 : Consultant in Deptt of Medical Oncology, Medanta-the Medicity Hospital, Gurgaon
April 2012 – April 2013 : Associate Consultant in Deptt. of Medical Oncology, Medanta- the Medicity hospital, Gurgaon
2012 : Clinical Assistant  in Deptt of Medical of Oncology in P.D. Hinduja National Hospital, Mumbai